Details


No.1 Selling Pharmaceutical Grade
4 Types 100% Isolate Protein in Singapore, Asia, and Canada!







More than 10,000 SOLD in Singapore since 2009


Consists 4 Types Pharmaceutical Grade Isolate Protein


Complies with AVA (Agri-Food & Veterinary Authority of Singapore) Food Guidelines


Magnum Nutraceuticals has been honored with Popeye's Supplements Canada Brand of the Year 2015 Award!









Magnum® Nutraceuticals is dedicated to integrity in producing the highest quality sports nutrition supplements.


Magnum® commissions only CGMP (Certified Good Manufacturing Practices), Site Licensed (Pharmaceutical) Manufacturing Facilities to produce our highly advanced, quality formulas. These facilities are Government audited for quality assurance and label claims. Through this, our clients can be guaranteed that every ingredient used is Pharmaceutical Grade and our formulas will be far more effective in a much shorter period of time. Magnum® goes this extra distance to provide the highest quality ingredients possible for every formula and to instill confidence in our clients that Magnum® is the brand to trust.


Magnum® Nutraceuticals has been in business since January 2005 and can now be found in over 60 different countries internationally.



Better Ingredients, Better Results.®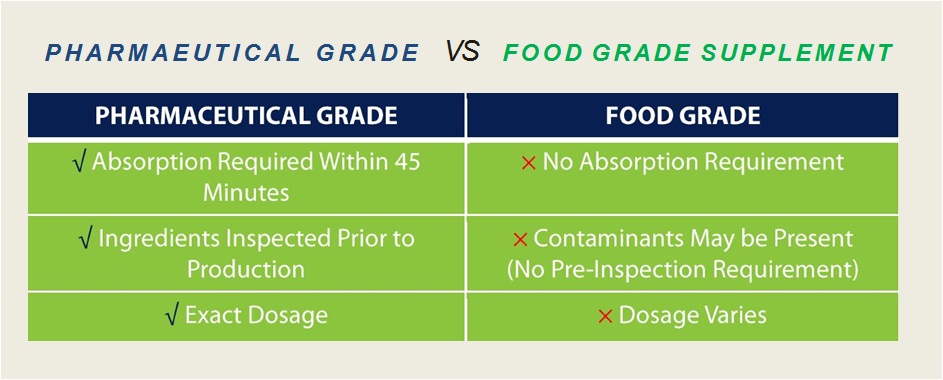 Magnum Quattro™

Available Flavors: Chocolate Love, Vanilla Ice Cream, Cookies & Cream, Chocolate Peanut Butter, Pure & Simple

Available Size: 2.0lb and 4.0lb



Magnum Quattro™ is a 4 isolate, time-released, smooth digesting protein.

With no lactose or dairy and a combination of 4 high-quality isolates, essential fats like flaxseed, Magnum Quattro™ is the great-tasting protein you have been waiting for!


MAGNUM QUATTRO™ IS AN EXCELLENT CHOICE FOR A PROTEIN BECAUSE


Every ingredient is Pharmaceutical Grade

It has only Isolate proteins (the highest quality and form of protein – better digestion, absorption, and results)

It offers Milk Protein Isolate (which is exclusively used at Hospitals for burn victims as the amino acid profile is incomparable and has exceptional healing capabilities)

It has 4 different sources of Isolate protein for timed digestion

It has added Flaxseed for essential fatty acids and protein assimilation

There is more protein per scoop than almost any product available today

It will give you more sustained energy throughout the day

It will give you leaner, denser muscles

It truly speeds up your metabolic rate





WHY TAKE A PROTEIN SUPPLEMENT?

Almost every active individual is protein deficient. North America's stereotypical poor diet (1 – 3 daily, very low-quality meals consisting of nearly no protein) can be blamed for the meager results most people are getting in the gym. Adding a high-quality protein supplement, especially one that you will not get gas or bloating from, will dramatically change the way you look and feel.

Without enough protein, it is nearly impossible to build new muscle. Even more difficult is maintaining new musclewithout adequate protein intake. Many people have gained significant muscle from a creatine, arginine, or anabolic supplement, but drop most or all of that muscle very quickly because of the absence of a clean, high-quality protein supplement.






A HIGH-END PROTEIN IS RESPONSIBLE FOR THE FOLLOWING RESULTS:
Building and maintaining lean muscle
Muscle and (to some degree) bone density
Creating certain hormones, enzymes, cellular messengers, nucleic acids, and immune system components
Putting together structures that make up every cell, tissue, and organ
Generates the biochemical substances that are needed for cardiovascular function and muscle contraction

MAGNUM QUATTRO IS IDEAL FOR ANYONE WHO:
Is trying to build muscle
Is trying to lose fat
Has a less than perfect diet
Is active
Is a bodybuilder, fitness competitor or athlete





RECOMMENDED USAGE
Take 1 serving (2 scoops) 2 – 4 times per day mixed with water. The most effective dosing times are post-workout and breakfast (see serving schedule).




(Pure & Simple Flavor - Supplement Facts Below)

Servings Recommendation
Servings Schedule
Weight (lbs)
Servings Per Day
Time of Day
Rank of Importance

90

1.5

Post-Workout

1

110

2

Breakfast

2

130

2.5

Before Bed

3

150

3

Pre-Workout

4

170

3.5

190+

4+
FAQs

What is so special about having 4 different isolates in Magnum Quattro™?

For the same reason you wouldn't rely on only ONE source of protein in your diet (you wouldn't eat chicken, and only chicken, as your only source of protein from food). The 4 isolates offered in Magnum Quattro™ give your body 4 sources of protein – 4 proteins that are digested & accepted by your body differently and at different times.


How well does Magnum Quattro™ mix – I am tired of pulling out the blender every time I want a protein shake?
No need for a blender or even a shaker cup - Magnum Quattro™ mixes with a spoon! Because Magnum Quattro™ uses only Pharmaceutical Grade isolates, this is truly one of the best mixing proteins available!


I get pretty bad gas from my current protein supplement - will Magnum Quattro™ makes me bloated or gassy?
Generally speaking, it is usually the lactose content in a protein supplement that makes people feel bloated and/or gassy. Because Magnum Quattro™ is lactose free and is made from pure isolate proteins, you will not get bloated or gassy.*

*it is recommended to customers who are sensitive to milk to mix Magnum Quattro™ in water only as the milk may cause bloating or gas


How can Magnum Quattro™ be lactose free if it contains MILK Protein Isolate?
Great question! This is the purest, most isolated form of Milk Protein – it has been isolated away from its fat content, carbs, and lactose.
Customer Reviews
i've been taking quattro since Jan. I have tried other protein powders &none of them have been nearly as effective as quattro. none of them taste as good either. 5lb tub makes alot more money sense (Posted on 12/01/2020)
Good product, I use it at night before bedtime to enhance the protein consumption during the night. (Posted on 12/01/2020)
This is the only protein supplement I will use for the rest of my life. Awesome taste, awesome results. Recovery is max. (Posted on 12/01/2020)
Great taste! Ive been on it for a few weeks, already seen weight loss (Posted on 12/01/2020)
The best casein protein out there. Tastes great and really helps with putting on muscle. I use this as a meal replacement and before I go to bed since it's sustained release. My favorite protein to date. (Posted on 12/01/2020)
This stuff is awesome...not only does it taste great, it seems to be filling and a good level of \good stuff\" in it.""" (Posted on 12/01/2020)
Taste great and so easy to drink. i received this bottle and i realized this is really good product. with 4 types of pure pharmaceutical grade whey isolate. I googled what is pharmaceutical grade and realized it is 99% pure.

Quality Product! Hope you guys have the promo pack of Tshirt + Shaker again. =) (Posted on 11/01/2020)
Highly recommended. (Posted on 24/07/2017)
Fast dispatch n delivery.. (Posted on 05/07/2017)
Product is as described, fast delivery! (Posted on 28/06/2017)
Extremely fast shipping! Ordered on a Sunday night, seller shipped out on the next day, received on the following day. Seller is very efficient. Bottle was really huge and the product tastes great, no foaming encountered and no coagulation at all. Mixes extremely well, makes it really evident that this product compares way better to other protein products. (Posted on 15/06/2017)
i love this protein so please restock as i will not (and i mean it) buy two 2lb at $67 each ($134 total). it is just a waste of money. (Posted on 17/10/2014)
I love how easily it mixes and for a female, I must say it is great to have this protein shake while trying to build a better body. Only tried the Chocolate Flavor and still not getting tired of the flavour. It doesn't make me feel bloated, helps me to curb my sweet cravings and makes me feel full with no uncomfortable feeling at all. Haven't heard much about the Vanilla Flavor but I will still continue to get the Chocolate Love. (Posted on 02/03/2014)
I am lactose intolerant and when i saw the description of the the product stating that it is suitable for those who are lactose intolerant, i decided to give it a try.
Thus far there i am happy to say that what is stated by Magnum about Quattro is true. And it mixes well by just stirring it with a teaspoon. I take 2 scoops mixed with cold water in a normal cup size. (Posted on 08/04/2013)
I love this protein, and believe it to be the highest quality protein blend out there. I would recommend this to anyone who wants to have only one protein powder and does not care what it costs. The chocolate flavour is good, but not fantastic. The blend of extremely pure proteins make this a good anytime product for those looking to get or stay lean.

If it wa cheaper, I would always have a tub. (Posted on 21/02/2013)
Excellent quality protein powder from a reputable Canadian company. One of three companies I buy protein powder from - Magnum Nutraceuticals, Nutrabolics and Optimum Nutrition. (Posted on 10/12/2012)
Quattro works best for me. I have tried other isolate protein and non of them is as pure and premium grade as Quattro. Though it's a bit expensive but don't be fool by some our brands which uses soy isolate instead of whey isolate. Read the label and you will know why it's worth it to pay more for Quattro (Posted on 08/10/2012)
You may also be interested in the following product(s)