Details
24 HOURS ACCELERATED WEIGHT LOSS BUNDLE
Value Bundle consists of the following:
1.

Day Time Fat Burner

- Magnum HEAT ACCELERATED 120caps (Expiry Date: Oct 2019)
2.

Bed Time Fat Burner

- Magnum AFTER BURNER 72caps (Expiry Date: Mar 2020)



Usual Price $200

NOW ON SALE FOR $119.90!!



Special Offer LIMIT FIRST 30 QTY Today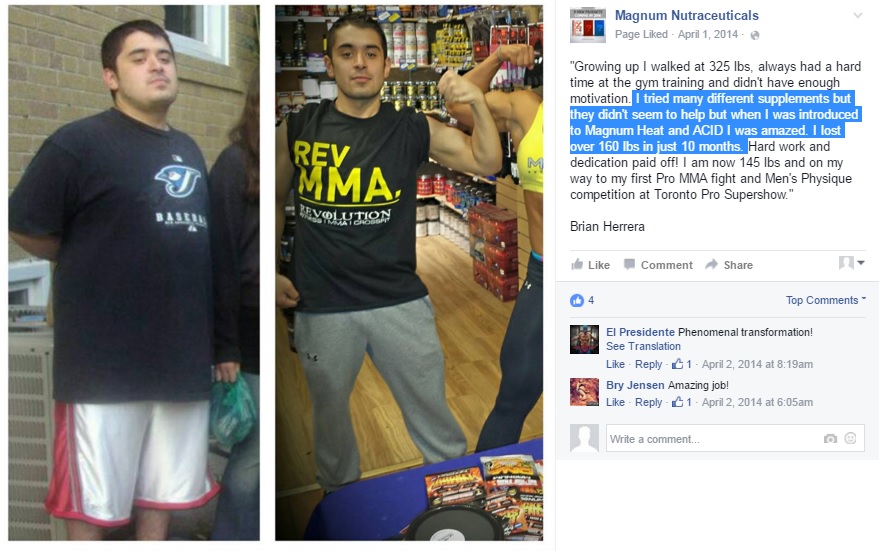 No.1 Selling

Pharmaceutical Grade

Weight Loss Fat Burner in Singapore, Asia, and Canada!




More than 25,000 HEAT SOLD in Singapore since 2009

Consists 29 Pharmaceutical Grade Active Ingredients


Complies with Health Sciences Authority (HSA) Supplement Guidelines

Magnum Nutraceuticals has been honored with
Popeye's Supplements Canada

Brand of the Year 2015 Award

!

Magnum® Nutraceuticals is dedicated to integrity in producing the highest quality sports nutrition supplements.

Magnum® commissions only CGMP (Certified Good Manufacturing Practices), Site Licensed (Pharmaceutical) Manufacturing Facilities to produce our highly advanced, quality formulas. These facilities are Government audited for quality assurance and label claims. Through this, our clients can be guaranteed that every ingredient used is Pharmaceutical Grade and our formulas will be far more effective in a much shorter period of time. Magnum® goes this extra distance to provide the absolute highest quality ingredients possible for every formula and to instill confidence in our clients that Magnum® is the brand to trust.

Magnum® Nutraceuticals has been in business since January 2005 and can now be found in over 60 different countries internationally.

Better Ingredients, Better Results.®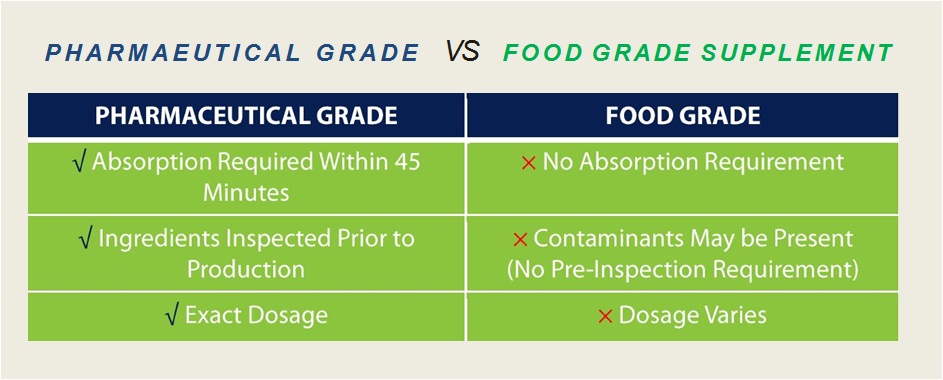 40 DAYS TRANSFORMATION

Lose up to
12.5KG
in just 40 days!!
Magnum HEAT Accelerated helps user

1. Regain a Leaner Body

2. Fight Off Beer Belly & Stubborn Tummy Fats
3. Develop ABS & 6 P
acks

REVIEWS FROM HEAT ACCELERATED USERS



KEEP BURNING AFTER YOUR DAY IS DONE!

Fat Burning Sensation may be felt at Problem Areas AT NIGHT and may LAST TILL THE NEXT DAY!


GREAT REVIEWS!!


No.1 Selling Pharmaceutical Grade
Bed Time Fat Burner in Singapore, Asia, and Canada!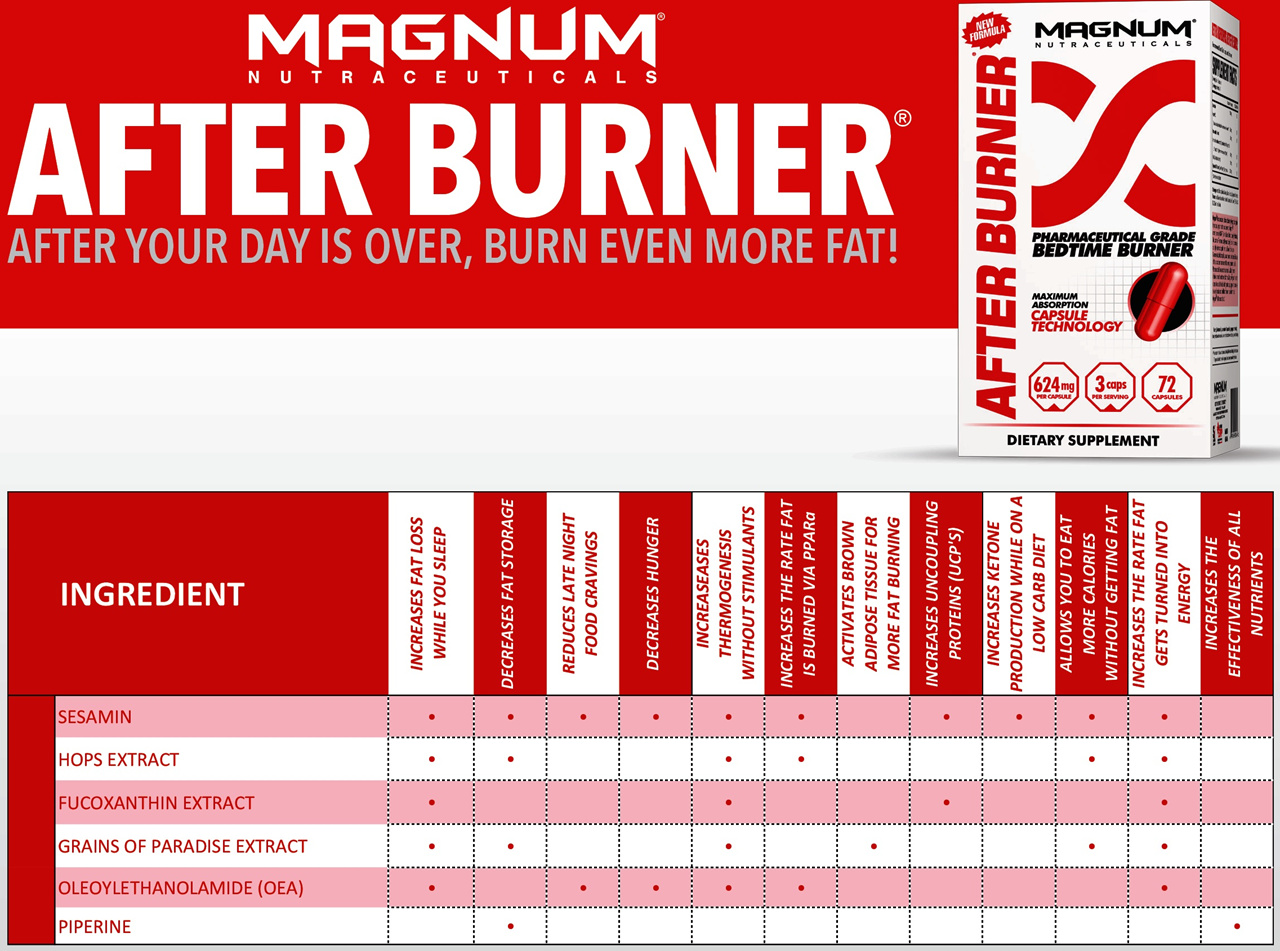 Customer Reviews
It is working and delivery is very fast. (Posted on 27/07/2017)
I have using it for almost 6 months. Belly went down and lost 8kg. Good product for me. (Posted on 24/07/2017)
This stuff works. I dropped 10kg through proper dietary, exercise and usage of these. Now my Wife turn. (Posted on 13/07/2017)
Fast delivery and received in good condition will try out first as seen there quite alot of good review. thank you (Posted on 12/07/2017)
Items received in good condition. (Posted on 07/07/2017)
Delivery quite fast. Price ok. Will see efficiency with time (Posted on 03/07/2017)
thank you! (Posted on 03/07/2017)
have been taking Heat for about 3 months now and results are good. lost about 4kgs and attained muscle mass (lifting). Now i am gonna try my workout regime with Acid and CLA. will continue to workout just as hard as before (if not a bit more) and hope to cut back another 4kgs in the next couple of months. (Posted on 28/06/2017)
I been using it more than half a year. It make me sweat a lot after jog. Effectively cut down my belly fat. I can wear back my old jeans. You have to do work up or jog letting out sweat. For my thinking what ever you consume got to let it out in some form return with result. Recommend for those wants to cut down fat. (Posted on 28/06/2017)
Great experience with the product! This is my 4th purchase and I will always recommend Magnum products. Today the delivery exceeded my expectation, I order 11th of October receive the next day.Good job! (Posted on 15/06/2017)
Authentic product! Price u wont get elsewhere. Will return again! Product taken is good. (Posted on 15/06/2017)